At BEAR, coffee is our world and we use it as a benchmark for everything we do. Full of flavour and satisfyingly delicious, our coffee is carefully selected from sustainable sources and we ensure every cup we serve is made to the highest standard.
Working alongside the world's leading speciality growers, cooperatives, exporters and our wonderful coffee roaster, we are constantly aiming to maintain the quality of the coffee we serve. BEAR only uses freshly roasted beans and it is the role of our super-skilled baristas to maintain the quality during the preparation of every cup. All of our baristas are trained in-house to the highest standards which ensures consistency in their approach to coffee and a delicious flavour every time. They also know their stuff about home-brewing, so if you have any questions then pop in and ask them - they're super brainy!
Click the images below to read more about the current roasts we have available, and maybe even treat yourself to some for brewing at home!
---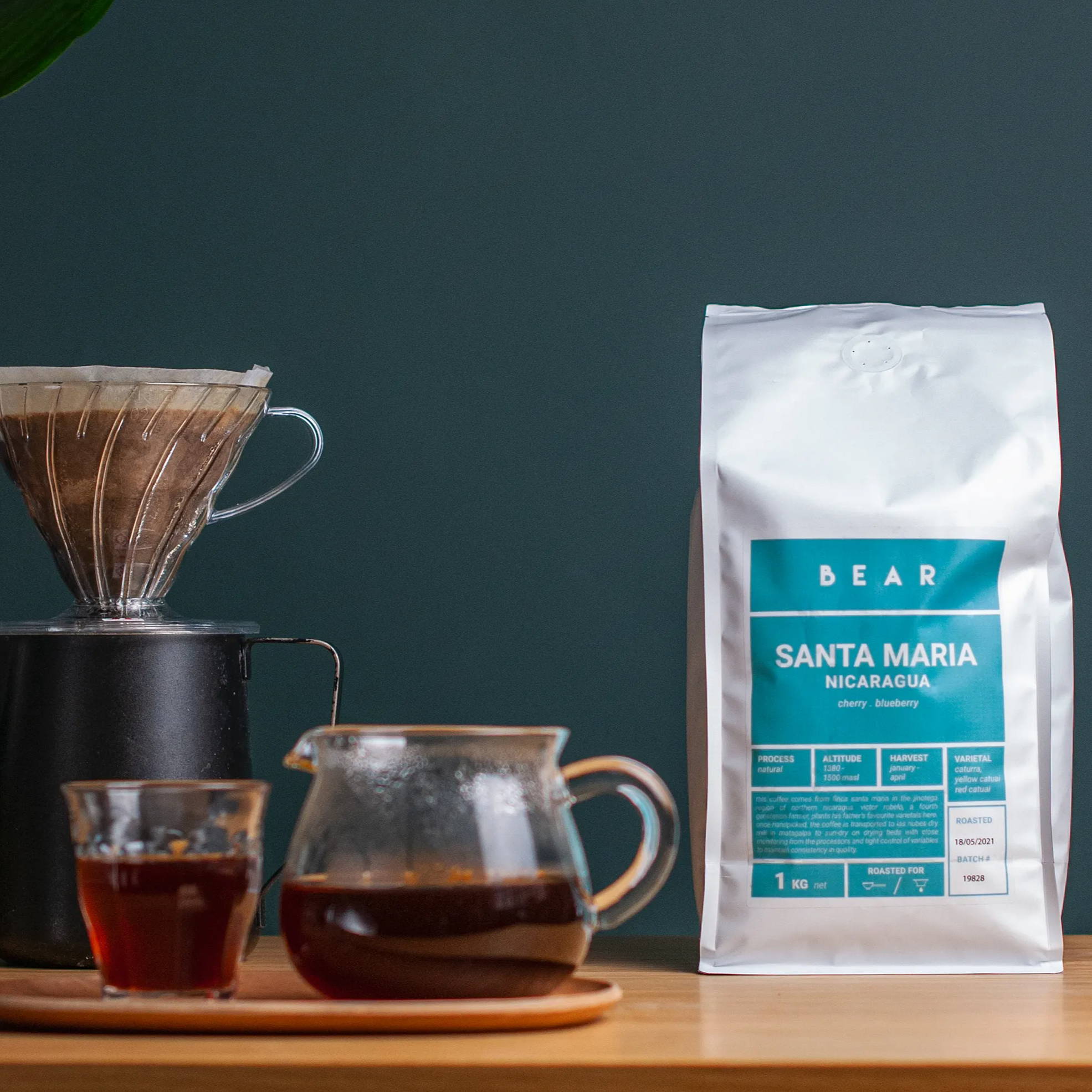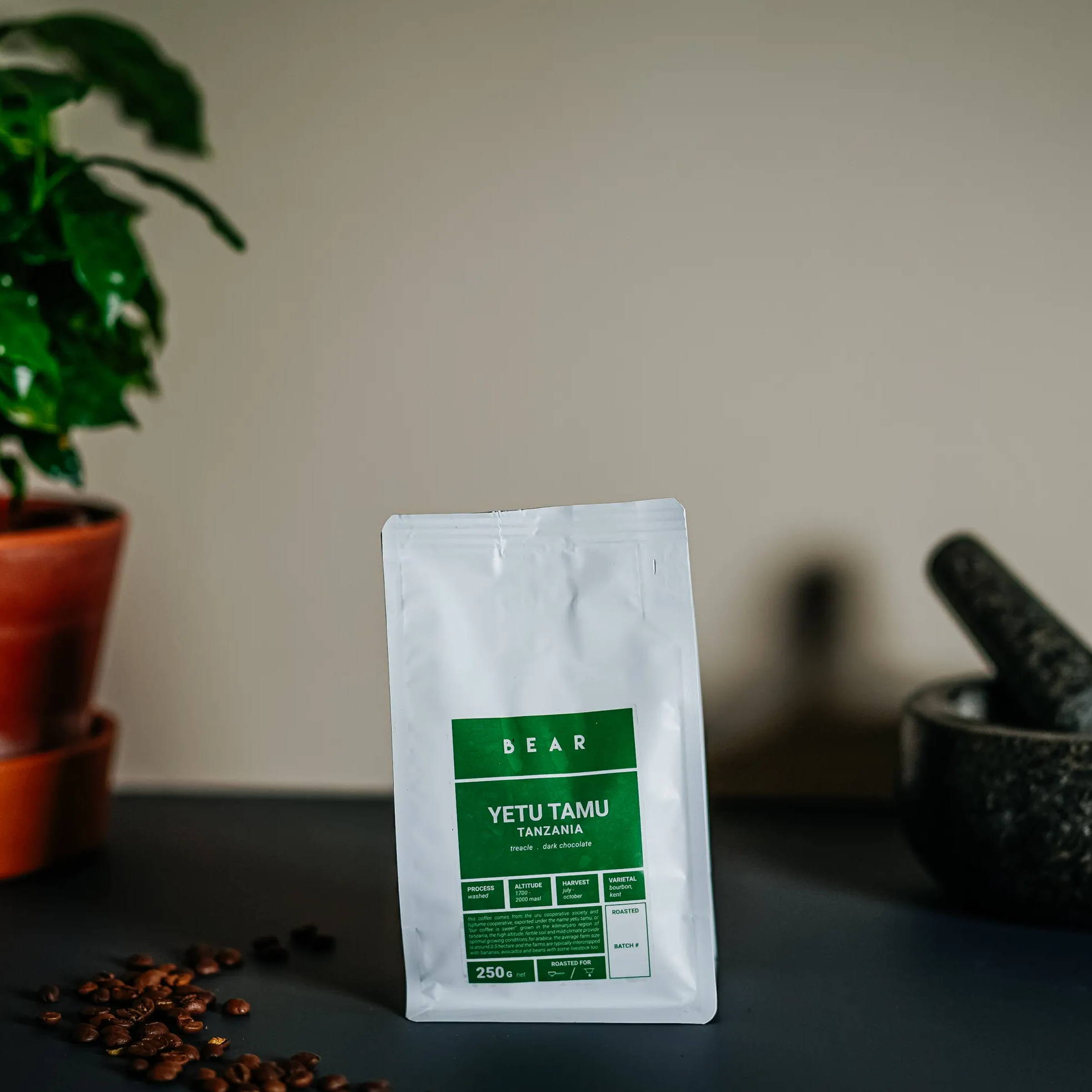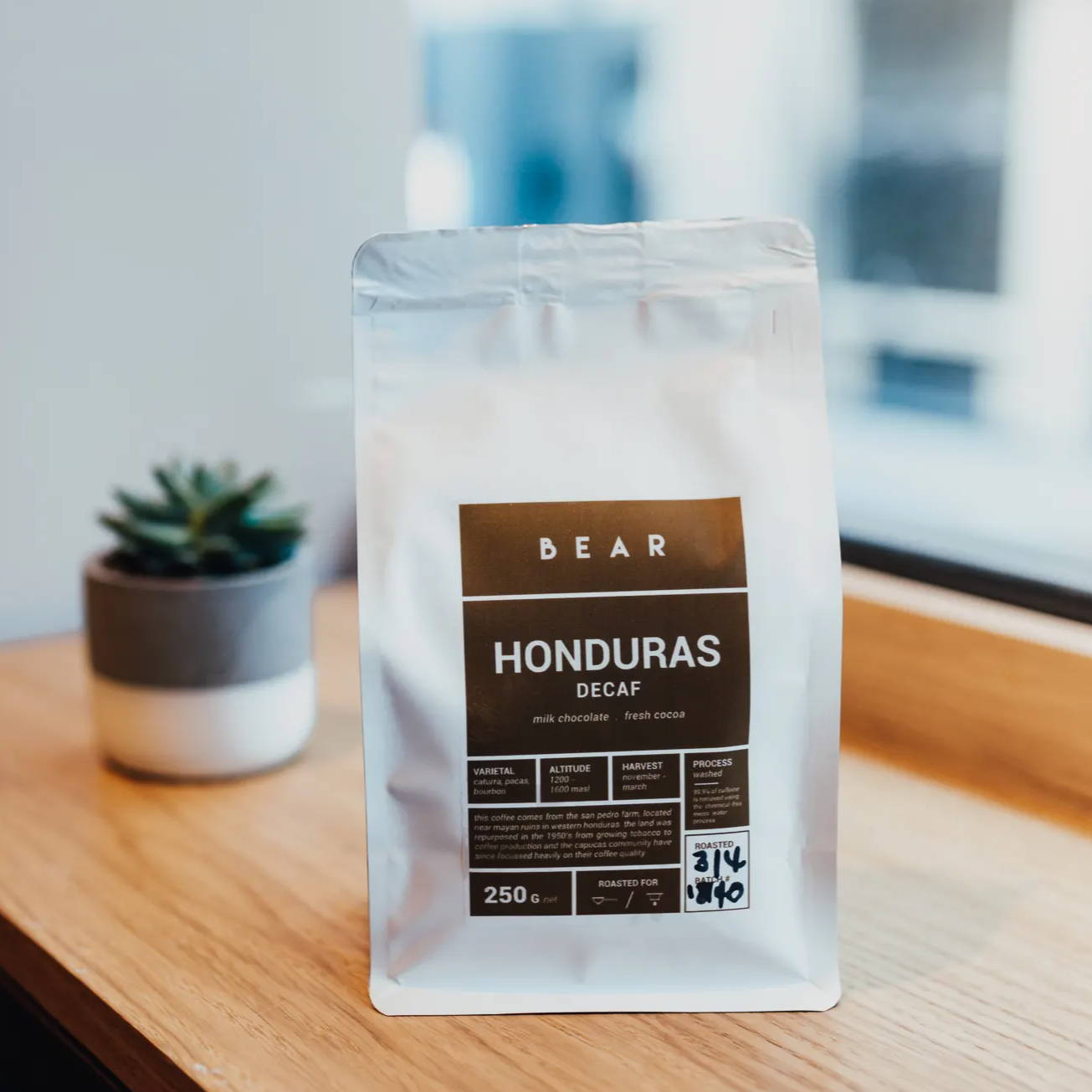 ---
---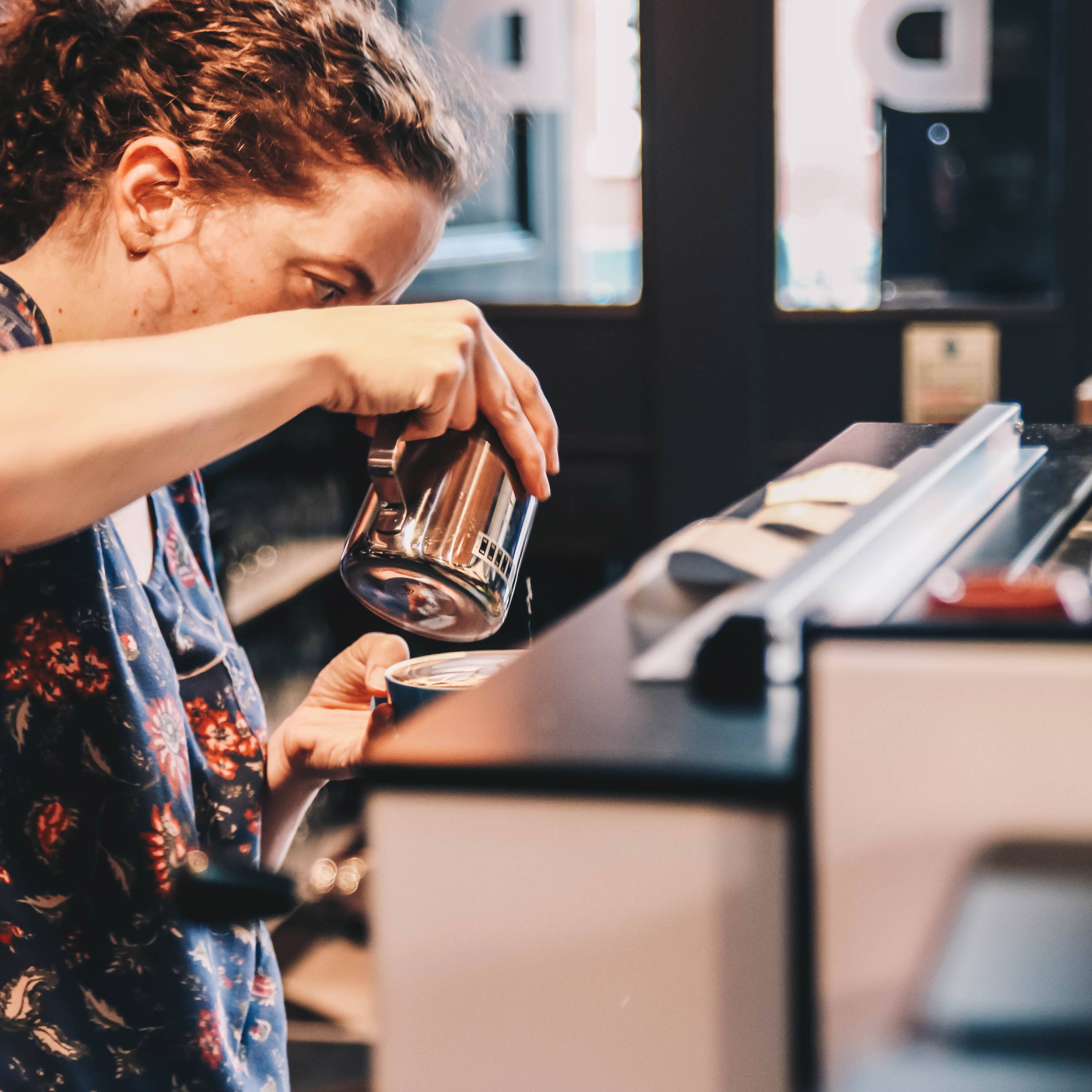 Louise (Cookie), is our Head of Coffee. She takes care of our biggest asset, and if you've met her I'm sure you'll agree - it couldn't be in better hands.
Cooks spends most of her time darting around like a loveable, caffeinated whirlwind, gracing the world with her incredible coffee knowledge wherever she goes.
If she's not behind the bar brewing some exciting beans in to a V60 or a Chemex, you'll most likely find her wandering around a fabulously edgy coffee festival somewhere in the world...
---
---
---
---