---

---
You must be here because of all the great things you've heard about the shiny new open-air food court at Derby Market Place. Am I right? Cool. Here's what you need to do to come and join in the fun!
---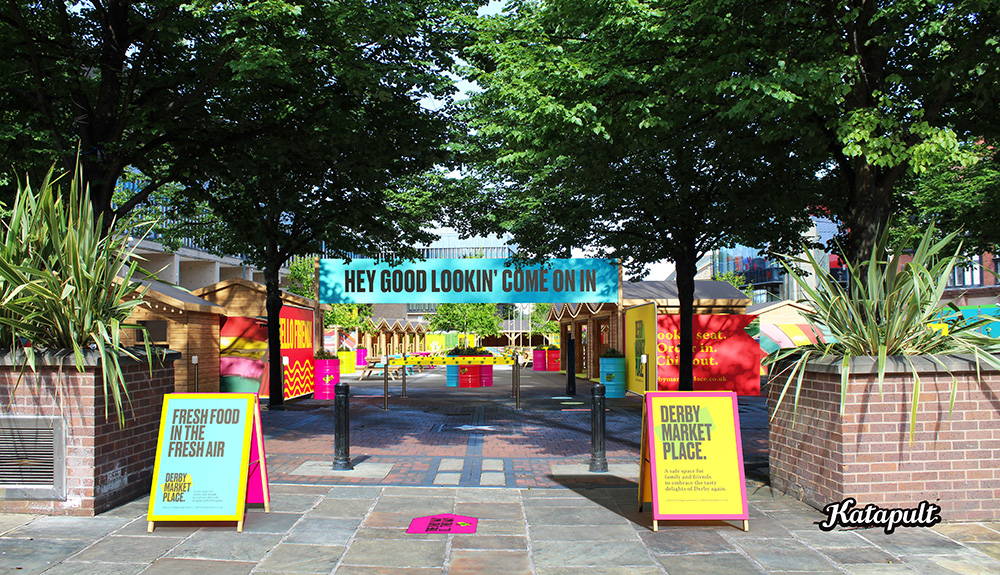 STEP 1.
If you haven't already, you'll need to book your table for Derby Market Place via their website. Hit the button below to do that first.
---
---
STEP 2.
When you arrive for your booking (or beforehand, if you're really organised), choose what you'd like from our menu.
ALL DAY menu served
Mon - Thurs: 9am - 4:30pm
Fri & Sat: 9am - 4pm
Sun: 10am - 3:30pm
EVENING menu served
Fri & Sat: 4pm - 9pm
---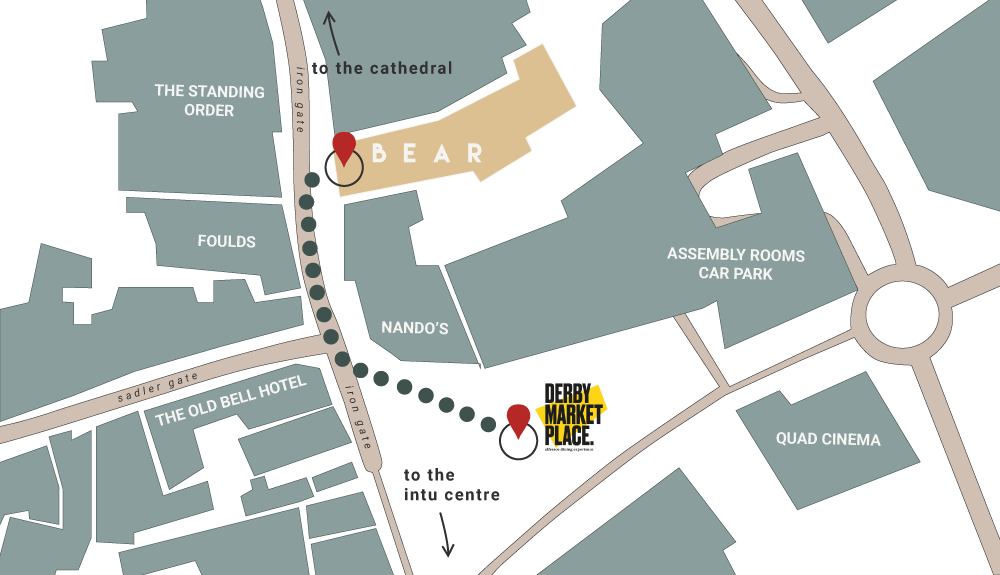 STEP 3.
Once you've checked in for your table at the Market Place, follow the map to BEAR to place your order. Our chefs will whip your order up while you wait, so why not kick back with a swift coffee (or cocktail 👀...)?
**Please be sure to let our team know that you're taking your order away to enjoy at the Market Place.**
---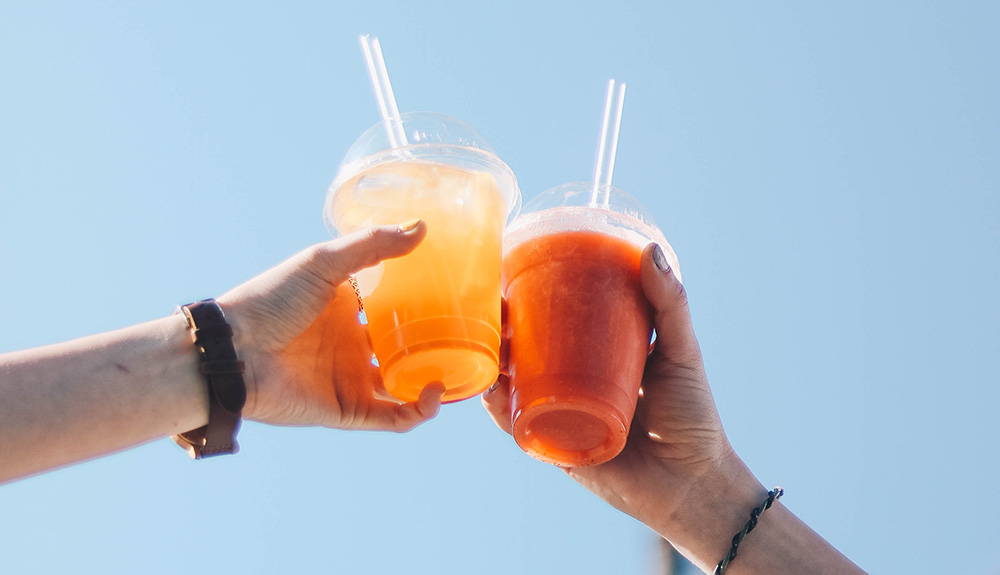 STEP 4.
Once everything's ready, collect it from our team and boogie back on down to your table at the Market Place! Party time! 🥳
---