---
In order to develop in to strong women, young girls must first be provided with education, basic resources and - in turn - opportunity. A study conducted by UNESCO* revealed that 1 in 10 girls in Africa miss school every month due to limited or no access to sanitary products, and little awareness of how to manage their period effectively. This is an inevitable part of life for every woman, yet there is still such a stigma and - particularly in poverty-stricken countries - a lack of awareness around female wellbeing and menstrual hygiene.
Through our partnership with The Dignity Project, we will be providing ongoing support for the team and the girls they reach as they continue the amazing work that they're already doing all over the world.
---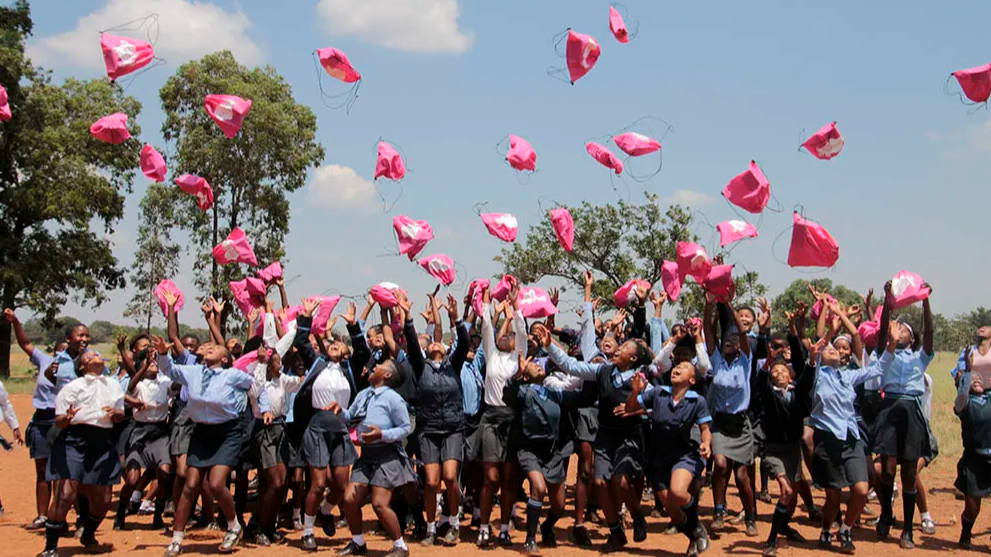 The Dignity Project sends groups of dedicated volunteers to visit young girls within communities in many Third-World nations. The teams offer valuable biological training as well as educating the girls on the dangers of human trafficking and sexual abuse.

The charity also distributes Dignity Bags to every girl who goes through the project which contain reusable sanitary products, underwear and information leaflets on their personal wellbeing and safety.

Click here > to find out more about Dignity.
We have launched a beautiful single origin coffee roast to retail in the UK and the USA, from which our profits will be donated to aid the development and continued delivery of The Dignity Project.
Funds raised will be used to create and improve resources inside Dignity Bags, provide food and refreshments for the girls at each event, and ensure representatives from the local authorities are in attendance to support volunteers.
Watch the video linked here to learn more about how we're working together.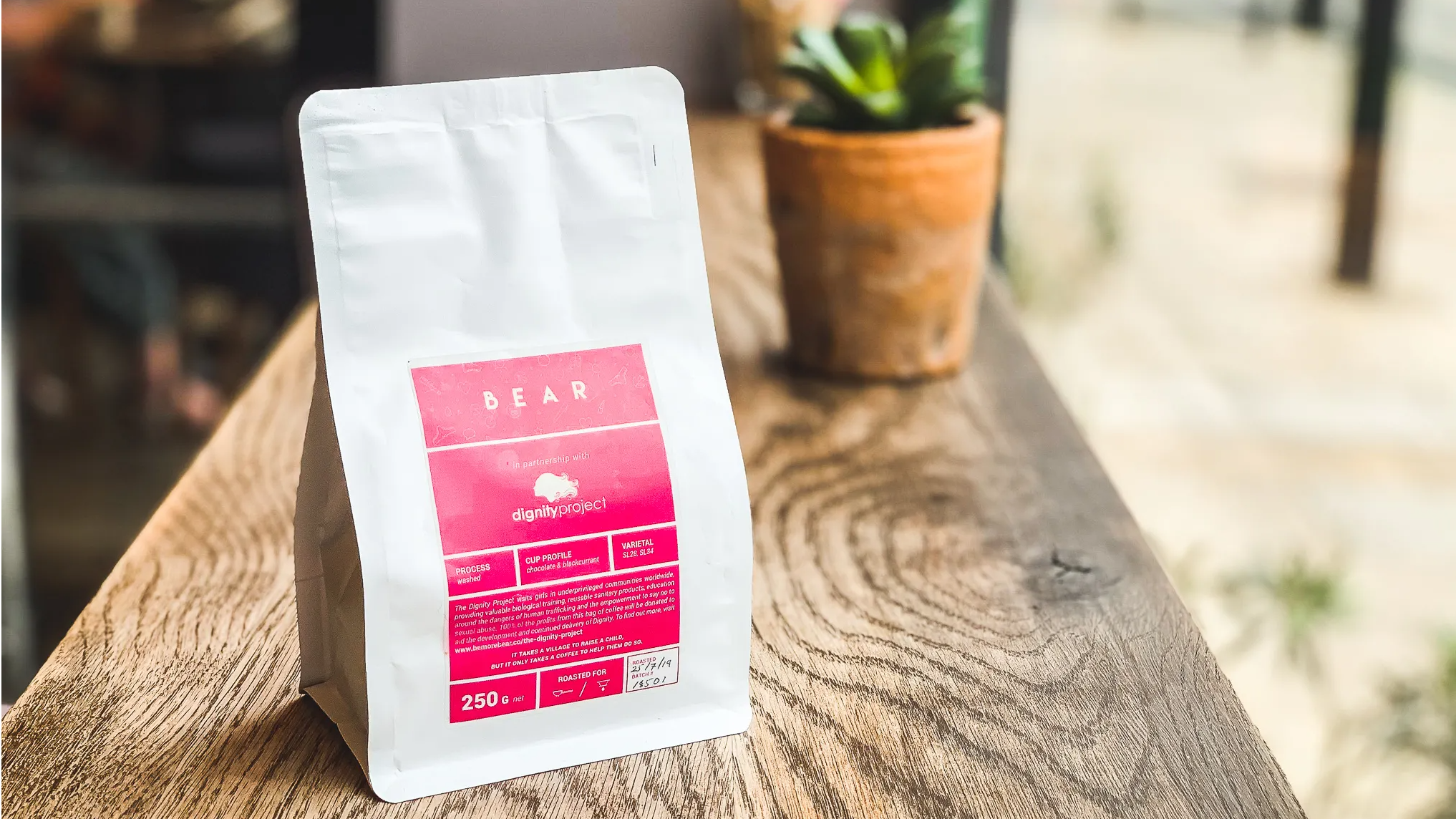 You can now get your hands on our delicious BEAR x Dignity coffee roast! Retail bags and Nespresso® Compatible Coffee Pods are available in limited batches to purchase online and will fulfil all of your home-brewing needs.

Click here > to grab a bag of beans or a box of pods.

It takes a village to raise a child, but it only takes a coffee to help them do so.
---