BEAR Coffee Pods - Sethuraman, India - Compostable & Nespresso® Compatible
Each box contains x30 compostable coffee pods.
As a robusta variety, this coffee is naturally higher in caffeine and designed to give you a much-needed kick whenever you need it, without compromising that well-known BEAR coffee quality and flavour. We've put our hearts and souls in to finding the perfect balance of body, quality & intensity, and - without wanting to toot our own trumpet - we're pretty confident that we've nailed it. Give it a go, and before you know it the sun will be shining out of your... coffee cup.
Origin: Chickmangalur, India
Harvest: December - March
Varietal: SLN274
Process: Honey
Altitude: 762 - 1200 masl
Flavour: Cherry, clove, puffed rice
SUBSCRIBE & SAVE 10%
Coffee delivered direct to your door
We've been slinging espresso and pouring filter coffee for over six years across our stores. Now you can enjoy the same sustainably sourced speciality coffee at-home as whole beans, freshly ground or our new 100% compostable, Nespresso® compatible coffee pods.
Skip, pause or cancel at any time. Easily manage your subscription online.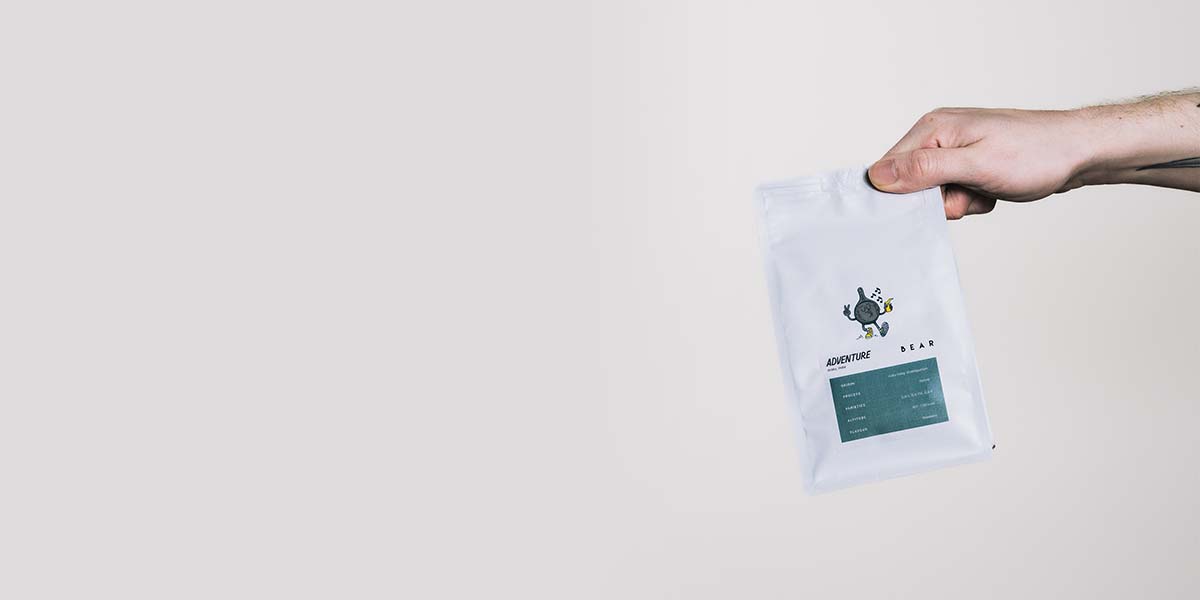 Subscribe & Save 10%
Coffee Beans
I'm used to supermarket pods so these were a revelation! Each pod style has a completely different flavour and it's great that they're so much kinder to the environment.
JB, Trustpilot
About BEAR
The story of BEAR starts with 2 best buds: Craig and Michael. The pair grew up together, copied each others work at school, and spent most of their teenage years trying to out-skill each other on their skateboards. The brand has now grown to employ over 90 people in our physical stores, online store and Central HQ, and spans across the midlands and beyond!