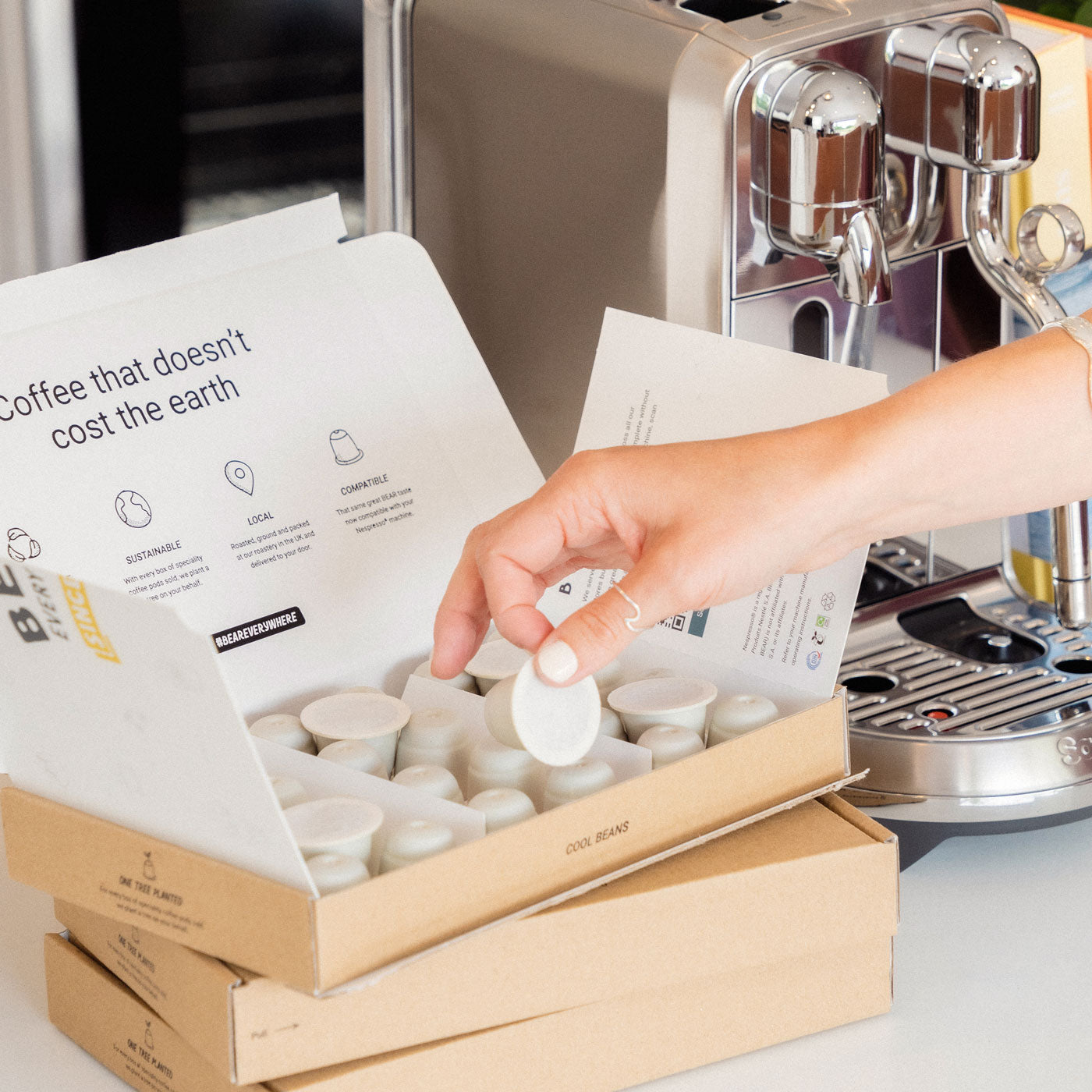 1. Choose your coffee.
Brewing the perfect coffee is an art. If you're down to learn what it takes to make the perfect brew, grab a bag of coffee beans and get grindin'. 🕺 If you're just here for the convenient caffeine hit, we gotchu - go for our 100% compostable, Nespresso® compatible coffee pods. Hit the button and let the machine do the rest. 💆‍♀️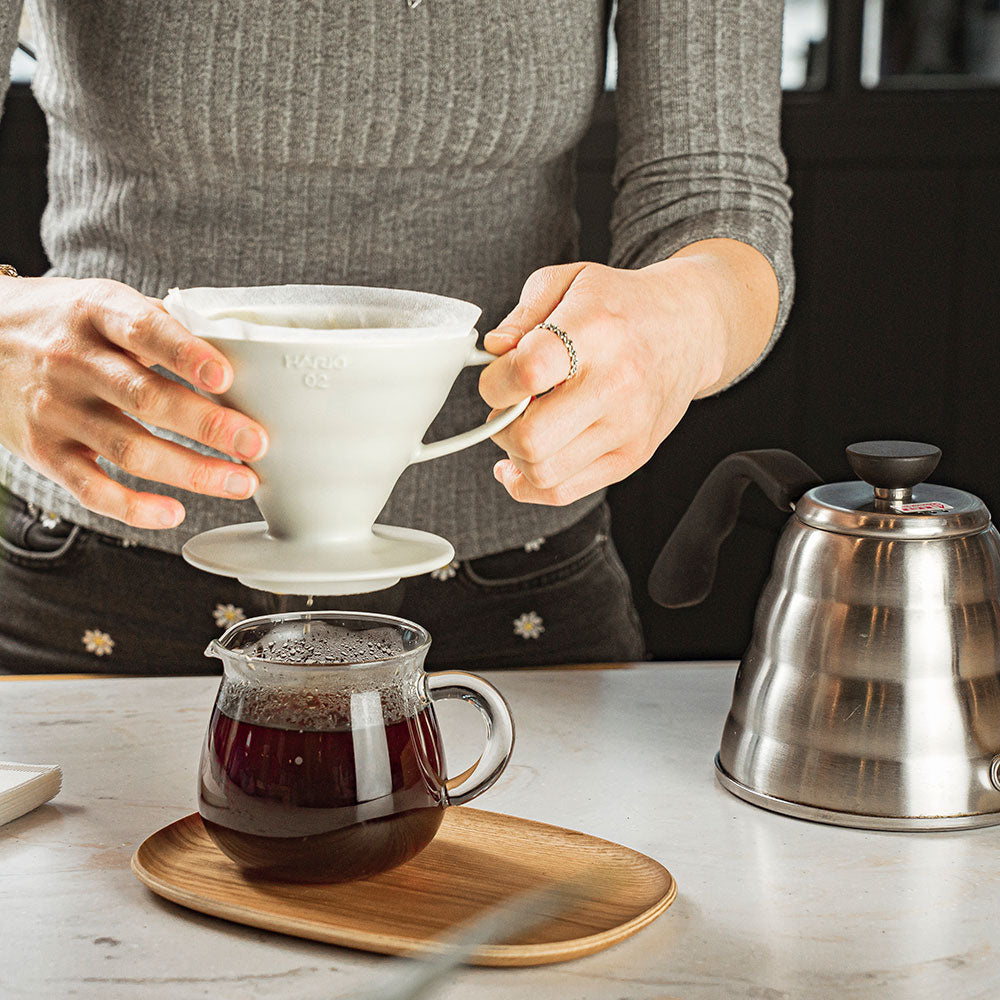 2. Get the gear. ⚙️
Giving hand brewing a go? Fancy yourself as a latte art queen? Or just in to hitting a button and letting a machine hook you up? Whatever you prefer, we've got the gear. 😘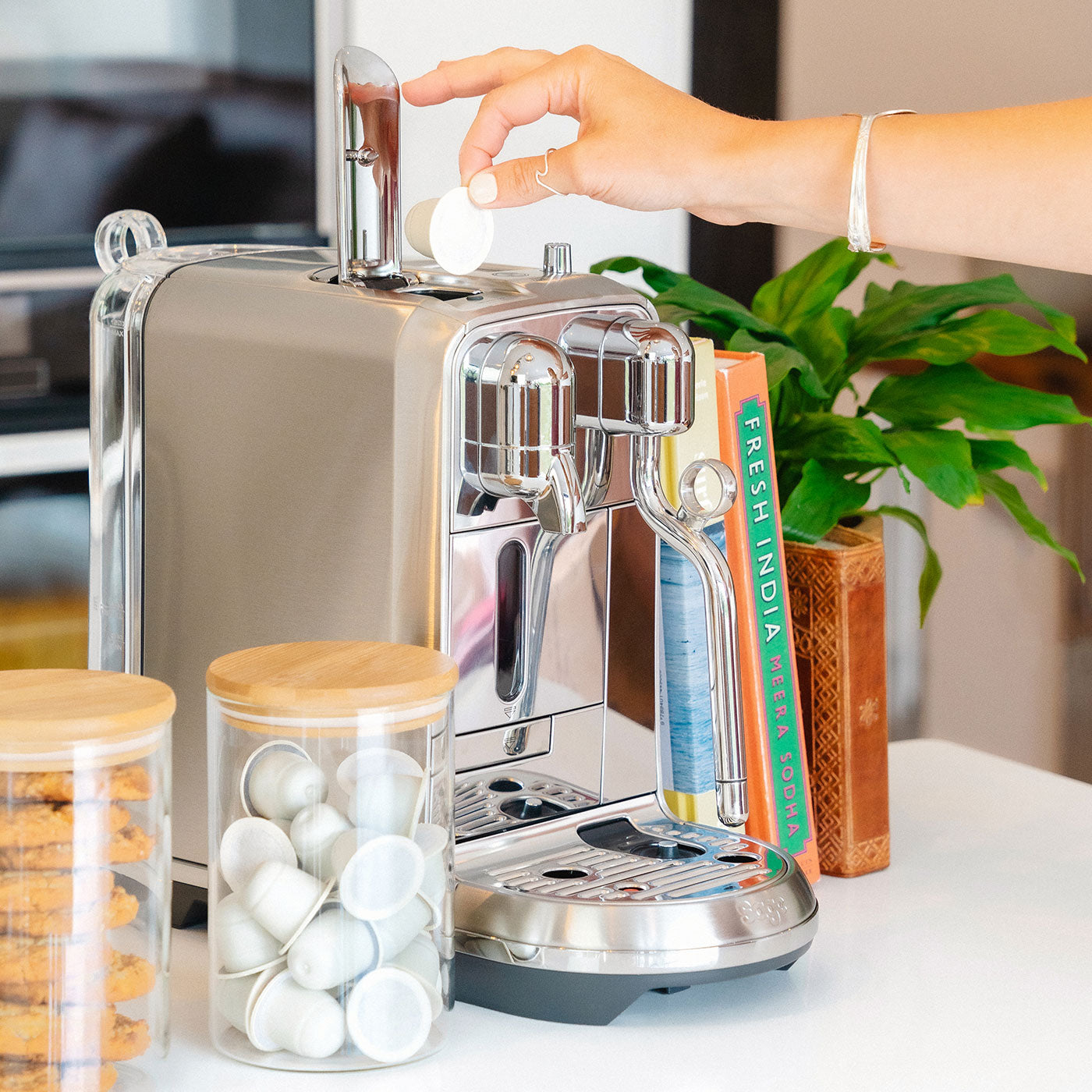 3. Curate your space. 🪴
Style your coffee nook with books, prints, candles, plants and other fun accessories. These small details will elevate your daily coffee routine and make your space one that you will love to use!
We paired up with our pals at River Island and came up with 4 simple steps to curate the perfect at-home coffee setup. Click below to read them!