Our Loyalty Card
Magic Stamp
Get stamps & earn rewards in-store on coffee & cocktails! Simply download the Magic Stamp App and add our card. Available on both Android & Apple iOS.
Get Started
Wave goodbye to dog-eared cards and messy ink stamps, and say hello to the pinnacle of Loyalty Card wizardry! Download our Loyalty Card app, Magic Stamp, and start earning rewards in exchange for loyalty. All you need to do is follow the instructions below to find our card.

Oh, and you'll automatically get a coffee and cake COMPLETELY FREE just for downloading the app. Amazing, right?! 😎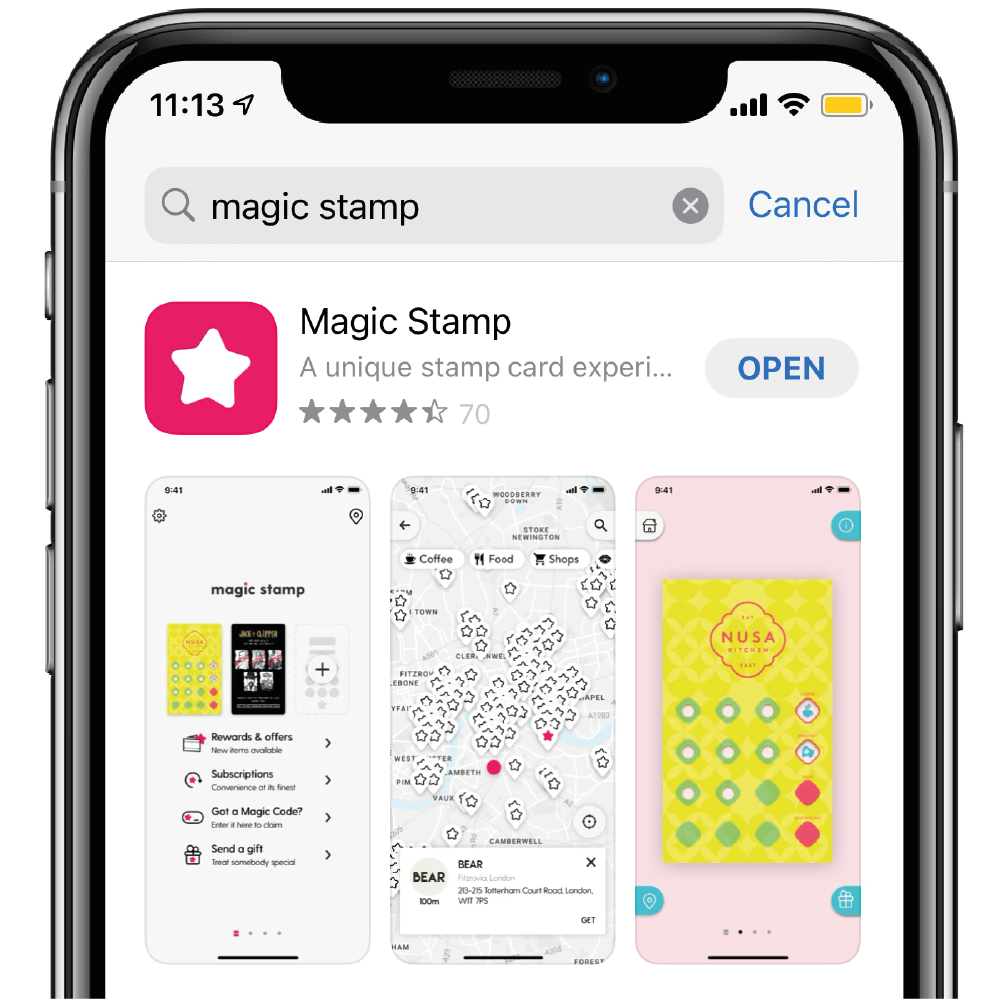 Step 1
Head to the App Store / Google Play Store on your phone and download Magic Stamp, our Loyalty Card app.
SCROLL →
Step 2
Click the '+' sign and search for BEAR. When we pop up, add us to your cards.
SCROLL →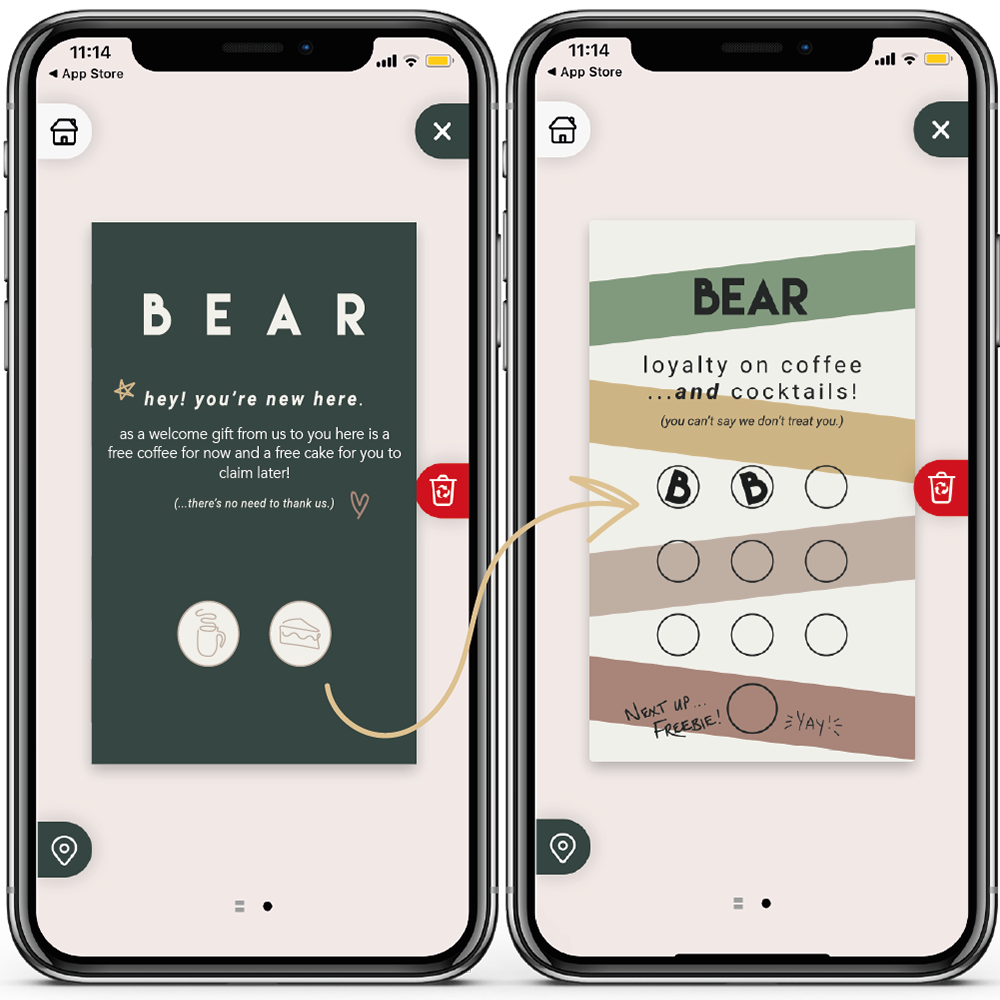 Step 3
Magic Stamp will automatically load up a FREE coffee & cake for you to enjoy, followed by a shiny new loyalty card for you to start collecting stamps and earning even more freebies and rewards. Yay!
DOWNLOAD
↓
They use a loyalty scheme called Magic Stamp. Earn points with each coffee purchased (also get a free coffee & cake when you join!) & redeem against coffee or cocktails!