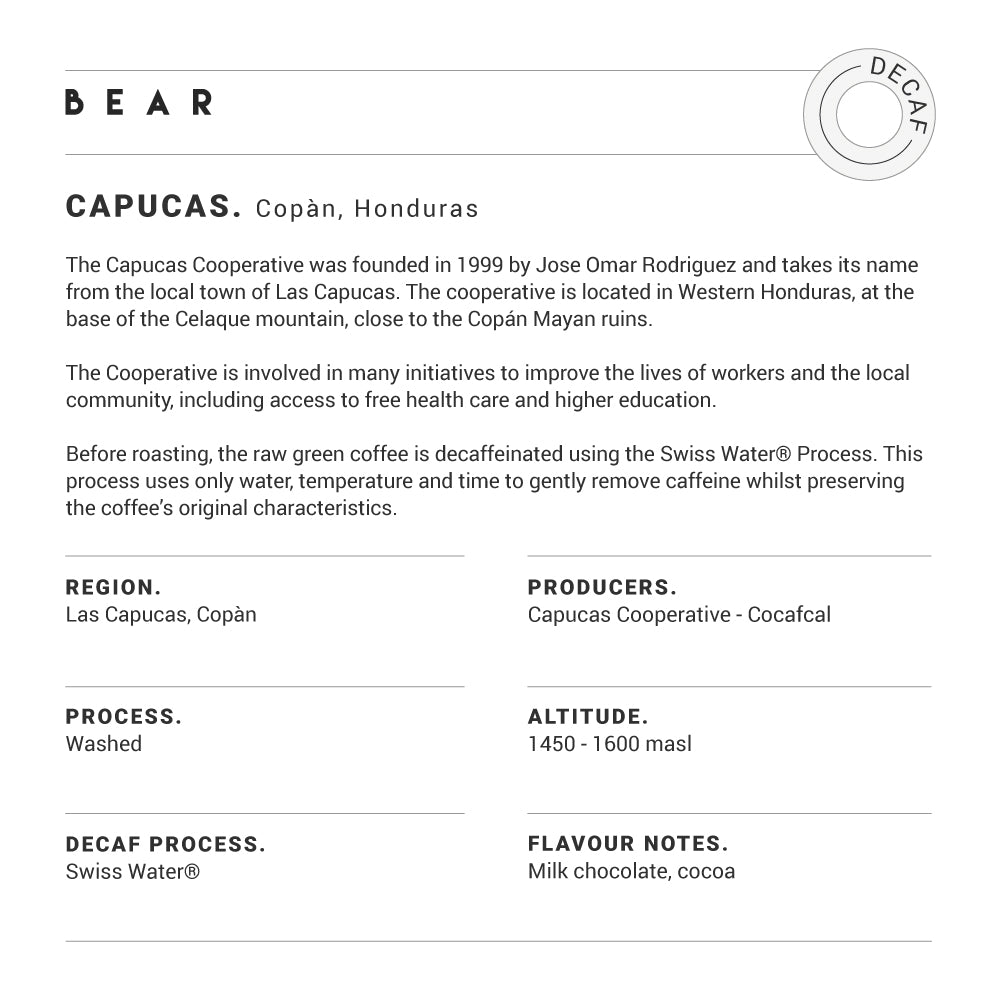 Coffee Beans Subscription - Decaf
SUBSCRIBE & SAVE 10%
Get 10% off every shipment of your favourite coffee, PLUS free shipping every time!
Decaf Range
All of the usual BEAR speciality coffee flavour that you know and love, but without that pesky caffeine. The coffees we select for our Decaf range are carefully decaffeinated using the Swiss Water Process®, meaning the caffeine is carefully extracted without taking the flavour with it.
☕️ Speciality grade coffee
🌱 Sustainably sourced
🤝 Fairly Traded
Please note that all roasts are seasonal, therefore the origin of the coffee will change periodically. We carefully hand select all of the coffees we roast to fit in to each of our ranges, so although the beans will change, we're confident that you'll still love them regardless.