---
---
Christmas is a bit different this year, but there are always ways for us to be 'together'. We've added lots of yummy seasonal treats to our menu, as well as some goodies to send and enjoy for those times when you can't physically get together. 💕
---
Winter Nights
Evenings at BEAR just levelled up. I'm talkin' £2 tacos, £5 pizzas, PLUS big-stack burgers, beautiful shareboards with carefully paired wines, and the meltiest, gooiest, most delicious brie you've ever tasted... EVER.
(Available every Friday & Saturday evening - eat in at Northwich, or order for take away from Uttoxeter, Iron Gate Derby or Stone. Scroll to the bottom of the page for full menus. )
---
Bring BEAR home!
Struggling for Christmas Gift ideas? We've got an entire online store full of fabulous treats. We've even put together a little collection of products that we think your friends and fam will love.
---
Brie-in-a-Box
You know that melty, gooey, delicious brie I was just talking about? Well, you can also get it in gift-box form. The perfect ingredients for a date night in, or you can get one and do a cheeky little doorstep-drop for your cheese-lovin' buddy.
(Available to order and collect from Uttoxeter, Iron Gate Derby, Stone and Northwich, every Friday & Saturday evening)
---
Festive Coffee & Brunch Treats
Getting in the sweet-toothed festive spirit? We're about to make your dreams a reality. From Bailey's Hot Chocolates to Chocolate Orange Pancakes to Biscoff Lattes... Dreamy, right? Told ya.
(Alcoholic products and 10-stack pancakes currently only available to dine-in at BEAR Northwich. Scroll to the bottom of the page for full menus.)
---
Share your hard-earned Loyalty Goodies!
Managed to get enough Magic Stamp loyalty points to earn yourself a freebie? You can now use the in-app Gift function to send your rewards to someone you wish you could really treat to a coffee.
Click the button below to find out how to download Magic Stamp and earn points for free coffees AND COCKTAILS!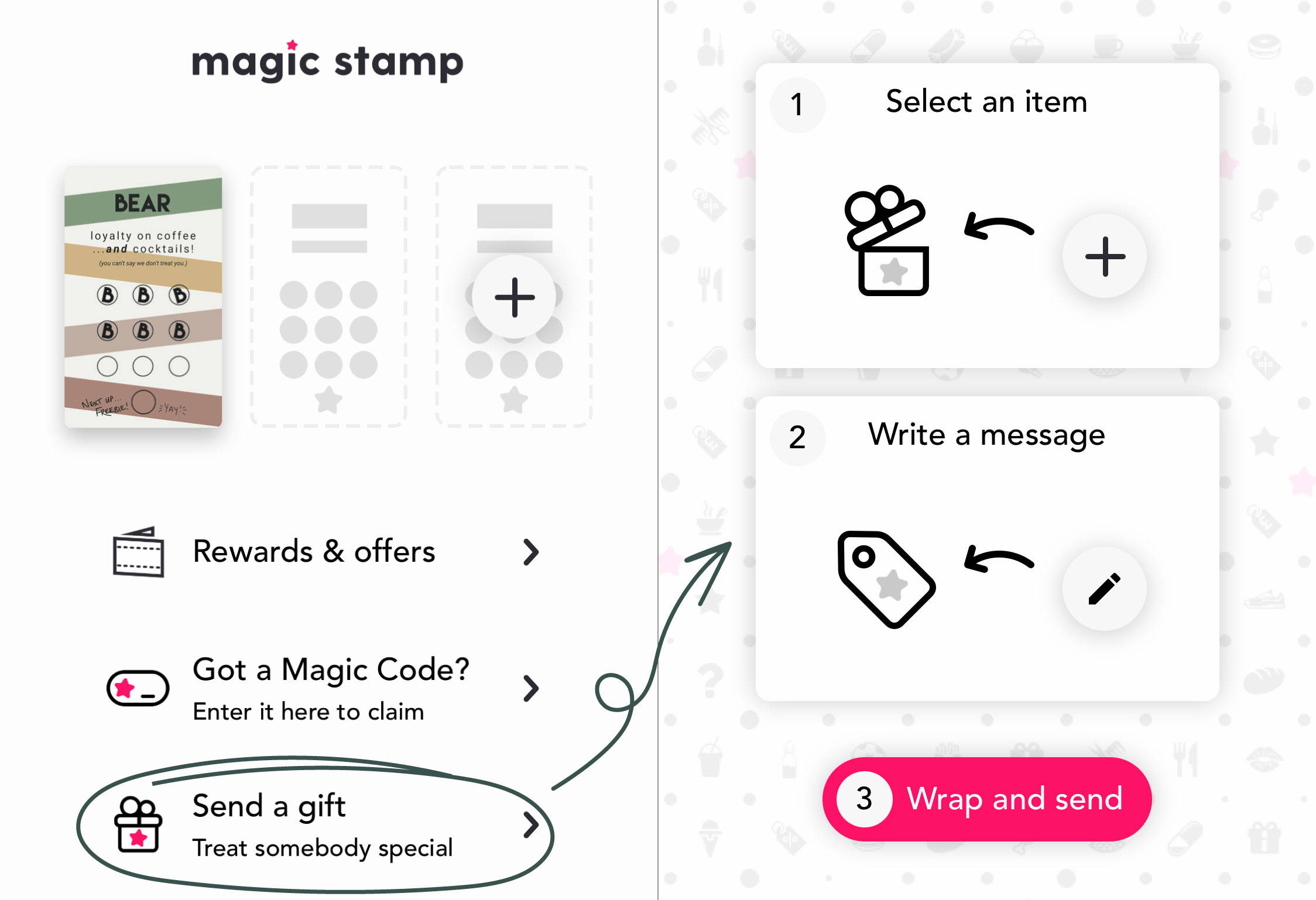 ---
---
DAYTIME MENUS
eat in at Northwich, take away from Uttoxeter, Iron Gate Derby, Stone and Derbion
EVENING MENUS
eat in at Northwich, take away from Uttoxeter, Iron Gate Derby and Stone
---
---